Welcome to NGSA!
The 2016 House League Season is finally here:

Be sure to check out your team's page for schedules and Game results.
(Go to the League tabs to get to your team's page)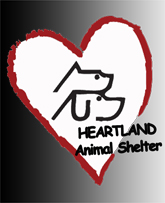 Saturday April 30 is NGSA's
Heartland Animal Shelter Day

!
We ask all our families to bring a pet related item to donate to the the shelter. Let's help improve the lives of these animals.
Click here to see the full List of items to bring

In honor of Heartland Animal Shelter Day, we are having a Pet Photo contest for all of our players. Click on the link for more information and then send us a photo: NGSA Pet Photo Contest

---
Interested in playing softball in the summer months after House League ends?
Our House League Plus program will be back again this summer for all girls grades 2-4. The format of the league is truly instructional, with participants receiving lessons from professional softball instructors that will adjust the program to the skill levels and needs of participants. House League Plus is scheduled to start on June 12 and will run on most Sundays in June & July.
To register: simply email us at ngsadocs@gmail.com to reserve your spot, and send the completed registration form with a registration fee of $175 to:
NGSA
c/o House Plus
P.O. Box 592
Northbrook, IL 60065
Click here for House Plus Registration Form
If you have any questions at all about the program, please contact Joe Boeke at ngsadocs@gmail.com
---
- Be sure to bring your daughter to a GBN Varsity Softball game this season. Support the Spartans. Here is a link to their schedule: GBN Varsity Softball Schedule
---

YOUTH UMPIRE OPPORTUNITIES
Our House League program is looking for umpires... if you are, or know anyone who is, in 8th grade or older and is interested in learning to be an umpire and want to make some money this spring, we have a great opportunity for you. We provide training and the equipment you need.
If you are interested, please contact info@northbrooksoftball.com for more information.
---
Northbrook Park District weather hotline, 847-291-2985
Northbrook Field Status
Field are inspected every day and the status is updated if conditions change. The date indicates the last time field playability changed. .
Parents, Players, and Coaches, please read and abide by our Code of Conduct
| | | |
| --- | --- | --- |
| | April 2016 | |

Su

Mo

Tu

We

Th

Fr

Sa

-

-

-

-

-

1

2

3

4

5

6

7

8

9

10

11

12

13

14

15

16

17

18

19

20

21

22

23

24

25

26

27

28

29

30

-

-

-

-

-

-

-
04/08
Uniform Pickup and Pizza Party
5pm-8pm at the Chalet. Pick up your uniform and enjoy some pizza with your teammates.
04/10
Practices Begin
Teams can begin practicing for the season (Weather Permitting).
04/10
House League Pitching Instruction Begins
NGSA has teamed up with Maral Binnebose, Softball Director at PlayBall and a former collegiate pitcher, to provide pitching clinics. The clinics wil be 30 minutes each for 3 girls and will be held on Sunday nights for 5 weeks. For more information, please email Maral at maral@playballdirect.com to register.
04/16
Opening Day
Winter is over and it's time to PLAY BALL. Opening Day is here and all teams will be playing their first game of the season. Check your team's schedule for more information.
04/16
Picture Day
All Northbrook teams will have their pictures taken at the Leisure Center before they play their first games. Please check with you coach for times, and BE SURE TO ARRIVE 10 minutes early for pictures.
04/30
Heartland Animal Shelter Day
NGSA is supporting the Heartland Animal Shelter. We ask that all girls bring a donation (pet food, treats, blankets, towels) to their game at Techny Field.